Does your kitchen need a makeover? Answer these 5 questions to find out!
Do you dream of bringing your culinary dreams to life but never end up following through? Your old kitchen may be holding you back!
Our immediate surroundings influence our mood, and a weary kitchen may stifle your inner master chef and negatively influence your perception of your home. So, if you find yourself on the fence about a kitchen makeover, here are five questions to help you determine whether your kitchen deserves some TLC!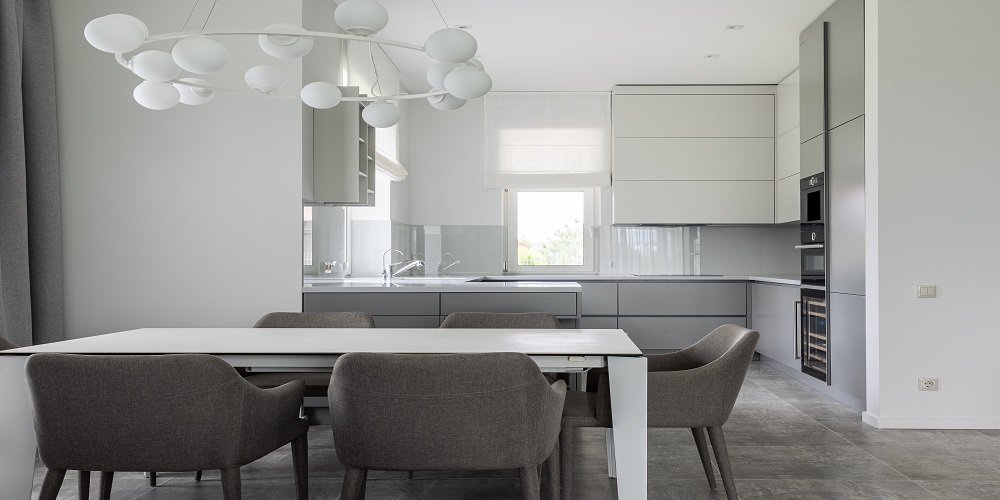 Five Questions to Determine If Your Kitchen Needs a Makeover
1. Does It Feel Cramped?
The countertop feels crowded, the cabinets appear packed, and everything is prone to being knocked over; a cramped, stuffy kitchen turns the relaxing art of cooking into a stressful chore.
Besides, requirements change over time; if more people use a kitchen intended for a couple of people, it'll lead to undesirable compromises that nobody wants to make. So, a kitchen that seems to be shrinking in on you probably warrants a makeover!
2. Does It Have Structural Issues?
Nothing outlasts time, including your kitchen. Structural issues like creaking woodwork, chipped ceramic, stained metal, and rot/rust can lead to problems, including:
Foul smells
Unclean running water
Loose fixtures and fittings
Poor visual and aesthetic appeal
These problems make a kitchen unpleasant and may also render it a safety hazard. Depending on their gravity, structural issues can be put off for some time but cannot be ignored. Consider calling reputable Brampton kitchen renovation experts if your kitchen exhibits any symptoms of structural issues.
3. Is It Unpleasant To Look At?
Even though kitchens prioritize function over form, an unattractive kitchen in a pleasing home sticks out like a sore thumb.
Worse still, an unattractive kitchen is off-putting for visitors, whereas an attractive kitchen attracts compliments like a magnet! Besides, our homes are a form of self-expression; if a shabby kitchen doesn't resonate with you, consider a complete overhaul.
4. Does A Makeover Fit In Your Plans?
Practicalities must be taken into account while deciding whether a makeover is needed or not. Whether you plan to reside in your home for a long time, whether you expect your family to grow, etc., are essential questions to answer before deciding on a makeover.
That said, if you plan to use your kitchen for years on end, an overhaul is a good investment!
5. Is Your Kitchen Discouraging You From Eating Healthy?
The environment's influence on the associated activity is immense; thus, it's natural that an uninviting kitchen discourages healthy home-cooked meals. After all, who wants to spend hours labouring away in an unpleasant kitchen when Chinese takeout is so convenient and gratifying?
But, if you find yourself eating unhealthy often because your kitchen is unpleasant to cook in, consider a makeover for your health's sake!
Conclusion
A kitchen is a living, breathing space, and without timely care, it has the potential to become an inconvenient eyesore that might detract from your overall quality of life. While a makeover is a substantial decision, these five questions should help you decide if it's time to go for one!
And if you decide on getting a kitchen makeover, make sure you select an efficient home renovation contractor.